Working For Notebookcheck
Are you a techie who knows how to write? Then join our Team! Especially English native speakers welcome!
English-Chinese-Translator - Details here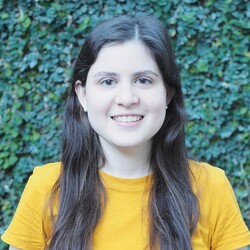 Stephanie Chamberlain (Translator)
I've been fascinated with technology ever since I got my very first Android smartphone, which was quite a while ago. The power packed into such a small footprint still amazes me. Learning to program made my understanding of technology deeper, and at the same time, it expanded my interest to the area of desktop computers and laptops. All this led me to enjoy reading and watching reviews of new devices, and that's how I stumbled upon Notebookcheck. I immediately found their reviews to be very comprehensive, and luckily, I've even had the chance of translating them since 2019. When it comes to the huge field of technology, I'm currently also interested in specializing in Java programming.