Intel Core i7-2635QM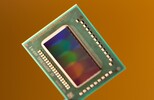 The Intel Core i7-2635QM is a fast quad core processor for laptops. It is based on the Sandy Bridge architecture and offers Hyperthreading to handle 8 threads at once (for a better usage of the pipeline). Compared to the previous Clarksdale quad-cores, the i7-2635QM is now manufactured in 32nm and offers an integrated graphics card and AES functions. Compared to the faster Core i7, the 2635QM does not support Trusted Execution functions and VT-d (VT-x Virtualization only).
Compared to the Core i7-2630QM, the 2635QM offers a slightly higher Turbo Boost frequency for the GPU (1200MHz versus 1100MHz) and is offered in the BGA Package (2630QM rPGA).
Sandy Bridge is the evolutionary successor of the Arrandale architecture. The most noteable improvements are the new 256Bit AVX instructions, the improved Turbo 2.0 and the integration of the graphics card into the 32nm CPU core.
Der i7-2635QM offers an integrated graphics card ( Intel HD Graphics 3000) which is clearly faster then the older Intel HD Graphics in the Arrandale CPUs. As the new GPU is included in the CPU, it is also manufactured in 32nm and shares the fast level 3 cache with the CPU cores (using a new ring bus). In the 2635QM it is clocked from 650-1200MHz (Turbo Boost).
Furthermore, an improved dual-channel DDR3 memory controller is included on the CPU die that is used by the CPU and GPU part.
The performance of the Core i7-2635QM should be about 10-15% faster than a similar clocked Clarksfield Core i7 (see first tests by Anandtech). Therefore, the 2635QM should be on a level (or even faster) than a Core i7-920XM Quad-Core.
Series
Intel Core i7
Codename
Sandy Bridge

Series: Core i7 Sandy Bridge

Clock Rate
2000 - 2900 MHz
Level 1 Cache
256 KB
Level 2 Cache
1 MB
Level 3 Cache
6 MB
Number of Cores / Threads
4 / 8
Power Consumption (TDP = Thermal Design Power)
45 Watt
Transistor Count
995 Million
Manufacturing Technology
32 nm
Die Size
216 mm2
Max. Temperature
100 °C
Socket
FCBGA1224
Features
HD Graphics 3000 (650-1200MHz), DDR-1333 Memory Controller, HyperThreading, AVX, Quick Sync, Virtualization
GPU
Intel HD Graphics 3000 (650 - 1200 MHz)
64 Bit
64 Bit support
Architecture
x86
Announcement Date
01/06/2011
Product Link (external)
Intel Core i7 2635QM
Benchmarks
Cinebench R11.5 - Cinebench R11.5 CPU Multi 64 Bit
min: 4.6 avg: 4.7 median:
4.7 (7%)
max: 4.68 Points