Xiaomi may switch to MIUI 11 betas at end of August 2019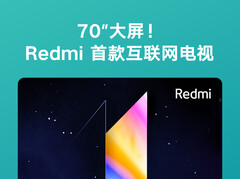 International betas of MIUI may have been terminated, but they are still going for Chinese users. Xiaomi has informed them that the last such preview build based on Android Pie (9.0) will be released on August 30, 2019. This suggests that the next beta thereafter will transition to an upcoming major software upgrade.
Even though Xiaomi has wrapped its global MIUI beta program up, users in China still have access to these preview builds of the OEM's Android skin. The company has released a statement to these ROM testers, advising them to prepare for the last such update based on the current version of the OS.
This is known as MIUI 10, which is based on Pie. The last beta for this ROM (9.8.29) will be pushed on August 30, 2019. It will conceivably then be replaced by a series of MIUI 11 betas, which will overlay the first Android version to lack a dessert code-name.
This new form of MIUI is yet to be formally announced. There is a theory that this may take place during the Redmi Note 8 launch event. It has been fomented as a result of a certain promotional image for the brand's first TV, in which the position of the screen and what may be a shadow of the same can be construed to resemble a stylized 11.
As Redmi and Xiaomi are the 2 main device brands from the same parent company, this thesis makes some sense (moreover, Redmi phones also run MIUI). However, there are still several days to go before it can be tested.