Is the Mi 9T Pro already DOA in Europe?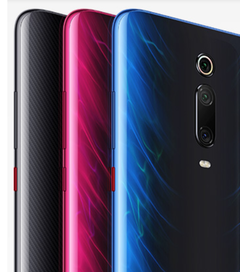 The Mi 9T Pro is hitting Europe, but Xiaomi is doing it no favours to help it step out from the shadow of the Mi 9. Dutch retailer Belsimpel has put the rebranded Redmi K20 Pro up for pre-order, but it already looks uncompetitive next to the Mi 9, which has now come down in price since its release earlier this year.
The Mi 9T Pro, known elsewhere as the Redmi K20 Pro, scored highly in our recent review. Its borderless design, decent OLED panel, 3.5 mm headphone jack, pop-up selfie camera and fast in-display fingerprint sensor all impressed us. However, pricing remained a concern for us, with the Mi 9 already being excellent value for money at around €499 (~US$560).
Hence, it would have been an astute move to price the Mi 9T Pro more aggressively to differentiate it from its already established sibling. The latter has already received price cuts since its release just under six months ago too. However, Dutch retailer Belsimpel has put the Mi 9T Pro up for pre-order starting at €429 (~US$482) for the 64 GB model, with the 128 GB version costing €479 (~US$538).
So, this makes the 128 GB Mi 9T Pro just €20 cheaper than the equivalent Mi 9. As we covered in our review, the Mi 9T Pro has slower Wi-Fi and storage than the Mi 9, while also having one fewer speaker and an SoC that throttles heavily under sustained load. Moreover, you can now buy a 128 GB Mi 9 for as little as €447 (~US$502), or €393 (~US$441) for the 64 GB model.