Android 10 builds of MIUI 11 may cause high battery drain on the Xiaomi Mi 9T and Redmi K20, but there is a workaround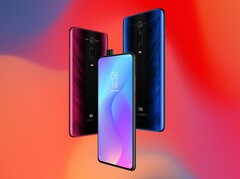 Xiaomi's latest build of MIUI 11 for the Mi 9T and Redmi K20 may be re-issue Android 10 to both devices, but there have also been reports of the update causing heavy battery drain for some handsets. There is a workaround though, with some Xiaomi software potentially being at fault.
The Mi 9T and Redmi K20 have been running Android 10 builds of MIUI 11 for a few weeks now, although the move to Android 10 coincided with a drop from V11.0.3.0 to V11.0.1.0 for some reason. More recently, Xiaomi updated the two devices to V11.0.4.0, which introduced the January 2020 security patch, among other changes. The new build also claims that it upgrades the Mi 9T and Redmi K20 to Android 10 again, with Xiaomi seemingly skipping the Android 10 version of V11.0.1.0 in some regions.
While V11.0.4.0 should bring all Mi 9T and Redmi K20 handsets onto Android 10, there are multiple reports of it causing excessively high battery drain too. A nuclear option would be to factory reset your device, but the time spent tailoring it to your preferences would make this a lengthy workaround.
According to one Redditor, MIUI Optimisation could be the source of the reportedly high battery drain. Turning the feature off is a relatively easy process, though. If you already have Developer Options enabled, then simply scroll to the bottom of that sub-menu and disable MIUI Optimisation. If you do not, then head to About Phone within Settings and tap the MIUI version seven times. Following this, then go to Additional Settings, find Developer Options and then disable MIUI Optimisation.
Some people have apparently had some success with re-installing V11.0.4.0, but disabling MIUI Optimisation is a relatively easy way of seeing whether this is the cause of your device's battery drain. Let us know in the comments if you had found any other workarounds, too.