The RedmiBook 14 Enhanced reportedly attracts over 1.5 million reservations in China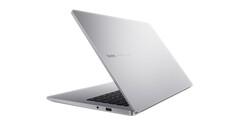 The RedmiBook 14 Enhanced is essentially its brand's first ultrabook, but with 1 important difference: 10th-generation Intel Core silicon. Its fans in China can sign up to buy their unit on mi.com at present. Redmi has announced that the volume of these reservations have now exceeded 1.5 million in number.
The RedmiBook 14 is an inaugural ultrabook from Xiaomi's main sub-brand, and has been available since earlier in 2019. It has also now attained an Enhanced edition, which was released alongside the Note 8 series of smartphones in August 2019. This notebook bears its new suffix as it has been modified using updated Intel processors.
Prior to its release, Redmi promoted its refreshed laptop by promising a 10th-generation Core i7 SoC. It delivered on this, although the brand also introduced an additional new variant with the Intel Core i5-10210U (which replaces the i5-8265U found in the original RedmiBook) at its launch. However, the highest-end SKU does have the i7-10510U chipset.
Otherwise, the RedmiBook 14 retains all its other specs in the Enhanced edition, including GeForce MX250 graphics and single color option (silver). Currently, its sale page on Mi.com can be accessed in China; however, it is still at a "reservations" stage in which a user can secure their unit by paying a 100-yuan (US$13.93) deposit of sorts.
This buyer then pays the remainder of their new notebook's price on its actual release date, which takes place on September 6, 2019. Redmi now reportedly claims that approximately 1.5 million of these reservations have been made since this page opened.
The RedmiBook 14 Enhanced Core i5 variants have 8GB of RAM and either 256GB or 512GB SSDs. They cost 3999 or 4499 yuan ($557 or $627) in total. Alternatively, the single i7 option, which also has 8GB RAM and 512GB inside, costs 4999 yuan ($696).