Update | Xiaomi may launch MIUI 11 Global along with the Redmi Note 8 Pro in India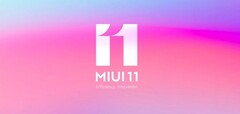 The Redmi Note 8 Pro is set for an Indian-market release on October 16, 2019. However, it appears that this is not all its parent company Xiaomi has to debut on that date. MIUI, its OS skin, has teased a launch of its own in the same country at the same time.
Update: The Redmi Note 8 Pro is now official in India. It starts at INR 14999 (~$US210) for a base 6GB RAM/64GB storage model. This increases to INR15999 ($225) for a 6/128GB unit, and to INR17999 ($250) for the top-end 8/128GB variant. These choices are available in Gamma Green, Halo White or Shadow Black in its new market. Xiaomi has also indeed launched MIUI 11 alongside the Note 8 Pro in India: this phone is now slated to get the update in December 2019.
Redmi has announced that the Note 8 Pro will be launched in India on October 16, 2019. Now, it seems that this brand's parent company, Xiaomi, may have some new software to show off alongside this hardware. This company's software skin, MIUI, has hinted at a release for its latest version on the same day.
This teaser comes courtesy of the OS' Indian division, in the form of a tweet through its official channel. The post, which largely consists of the hashtag "#MIUI11", has led to speculation that the global version of this ROM will start to roll out on this date. This skin is based on Android 10, and could bring a huge number of newer Xiaomi and Redmi handsets up to date shortly should it really go live 6 days from now (October 10, 2019).
As for the Note 8 Pro, it may compete well in its new market due to its 64MP main camera. There are few phones with the same spec in the country; therefore, the new device's presence could create a headache for Realme. Otherwise, its launch apparently comes with gifts worth INR 1500 (~US$21) for its attendees and may thus be fun for many Indian "Mi fans" out there. (Redmi Note 8 Unlocked on sale now at Amazon)