No Snapdragon 730G: New Redmi Note 8T leak will leave expectant fans disappointed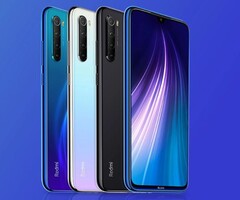 A leak a few weeks ago claimed that Xiaomi was set to release a Snapdragon 730G-powered Redmi Note 8T. A new report counters that, though, and while a Redmi Note 8T may actually be on the way, fans of the company are unlikely to be thrilled about what it will offer.
A few weeks, we reported that Xiaomi was planning to launch a Redmi Note 8T after the lukewarm reception of the Redmi Note 8. According to the source of that particular report, the Note 8T would be powered by a Snapdragon 730G. A new leak has now debunked that, though.
According to the new leak, the Redmi Note 8T actually is in the works. However, it will not be powered by Qualcomm's sub-premium SoC, the Snapdragon 730G. In fact, the Note 8T will be the exact same device as the regular Redmi Note 8, albeit with the addition of one feature: NFC.
You heard that right. The Note 8T will apparently just be a Note 8 with NFC support. We're not sure what the logic behind such a brain-dead product release would even be. Surely, it would've made more sense to just include NFC on the original Note 8, especially since the Note 8 Pro has that feature? But then again, this is Xiaomi, a company that has taken to releasing dozens of devices within a particular price segment.
The Remi Note 8T is said to be exclusive to the European and Russian markets.
You'd do well to take all of this with a pinch of salt.