The Xiaomi Redmi 4 reportedly gets MIUI 11 - albeit with some critical caveats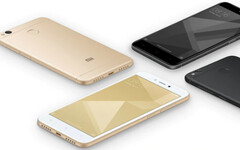 The Redmi 4 - or 4X in some markets - is a 2017 phone thought to have been all but abandoned by its maker Xiaomi in software-update terms. Despite this, some users of the device in India have reported being able to install a new upgrade conferring the OEM's latest OS, MIUI 11. However, it seems this version is not based on Android 10, and has other drawbacks besides.
The Redmi 4 or 4X is a rather generic-looking 2017 phone from a time in which Xiaomi had not set up its sub-brand as a more independent mobile device-making organ of its company. It has failed to see a new update in some time; however, some of its users located in India have recently claimed that a new OTA notification has appeared on their phones. It concerned an upgrade to MIUI 11, the OEM's latest software skin that also introduces Android 10 to many devices.
Therefore, these owners may have been quite disappointed to install their new upgrade - allegedly called MIUI 11.0.2.0.NAMMIXM for the Redmi 4 - only to find they were still on the same version of Android (7.1.2, or Nougat) afterwards. Furthermore, the update contained the rather elderly October 2018 security patch level.
However, this MIUI 11 variant is reportedly associated with many of its signature cosmetic or UI tweaks. For example, it confers the OS' new system-deep dark theme on the Redmi 4. It also adds the new Xiaomi "Sounds of Nature" alarms that are typically only found on newer phones from the OEM.
Nevertheless, it remains that the "upgrade" is still based on essentially obsolete software. In addition, it appears that only a limited number of Redmi 4 users have been able to install it, leading to some confusion on the relevant region's Mi Community forums.