Discussion | What would you like to see in MIUI 12?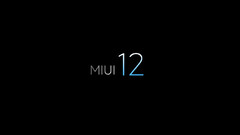 Xiaomi is yet to finish rolling out MIUI 11, but it has already started hyping up the next version of its OS. MIUI 12 is expected to arrive in Q3 2020 if the release of MIUI 11 is anything to go by, but Xiaomi is coy on the details for the time being. What would you like to see Xiaomi integrate within MIUI 12?
While Xiaomi only launched MIUI 11 in September, it has a habit of announcing its next OS months ahead of schedule. The company teased MIUI 11 last January and is back a year later with MIUI 12. Currently, we only know what the logo of MIUI 12 will look like, as MIUI's teaser on Weibo contained no details about features or availability.
The all-black background may hint at an improved dark theme, which Xiaomi first introduced with MIUI 11. Xiaomi will likely incorporate Android 11/R features into MIUI 12 too, including "context-aware Bluetooth airplane mode" and scrollable screenshots. MIUI 11 already has the latter, although its implementation is poor, in our experience.
We should point out that MIUI is Android agnostic though, so MIUI 12 will not necessarily be based on Android 11/R. On the contrary, Xiaomi has rolled out Android 9.0 Pie builds of MIUI 11 to most devices first, with Android 10 bases arriving several months later. However, MIUI 12 should bring the same features to devices regardless of the version of Android on which it is based, something that few OEM skins offer.
In our opinion, Xiaomi should look to incorporate a more refined camera app in MIUI 12, along with the removal of all system adverts. Greater always-on-display (AOD) customisability would be a bonus too, especially an option to hide the AOD if the proximity sensor is covered. What do you think Xiaomi should focus on for MIUI 12? Let us know in the comments if there are any features that you think MIUI 11 lacks or does not do well.