The Xiaomi Mi A3, Mi A2 and Mi A2 Lite edge towards Android 10 update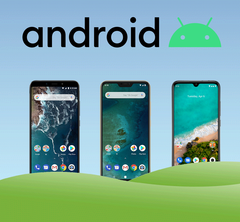 What do the Mi A2, Mi A2 Lite and Mi A3 all have in common? Well, they are Xiaomi's only handsets to be receiving new Android One updates, meaning that they are free from the sham that is the rollout of MIUI 11. They are also in line for being upgraded to Android 10, with Xiaomi hinting at when the three devices shall receive it too.
The Mi A3, Mi A2 and Mi A2 Lite are all budget handsets, and the only in Xiaomi's portfolio to set to receive new Android One updates. All three are currently on Android 9.0 Pie, although the Mi A3 is the only one of the three ship with Google's last-generation OS. While this distinction may seem unimportant, Google promises to deliver two OS updates to Android One handsets. Hence, the Mi A3 should receive Android 11, or whatever Google decides on calling it.
All three devices should receive the December security patch update this month, with an Android 10 update following in the new year. A representative is quoted as writing, with a screenshot as evidence, that Xiaomi is:
...in the final testing phase of Android updates for your device [Mi A2 Lite] and will be released once the testing is done.
Specificially, the Android 10 upgrade will coincide with the rollout of the January 2020 security patch. Unsurprisingly, the Mi A3, Mi A2 and Mi A2 Lite will all receive this update in January, according to a post on Mi Community.
While the Mi A3 is destined to receive Android 11, Android 10 will be the final OS upgrade for the Mi A2 and Mi A2 Lite.