Rumour | Xiaomi gives fans hope about Android 10 for the Mi A3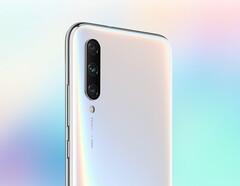 The Mi A3 should be in line to receive Android 10, with a mid-February release date previously being touted. The company has informed some fans that the OS upgrade may arrive later this week, but we would not guarantee it. On the contrary, Android 10 may be delayed until the end of February, instead.
News about the Mi A3 and its expected Android 10 update has been quiet lately, with speculation that Xiaomi had already started rolling out the update proving false. Previously, @XiaomiIndia claimed that the Mi A3 would receive Android 10 in mid-February, but the OS upgrade is yet to materialise.
Unsurprisingly, people have been pestering Xiaomi for information and updates, with one representative remarking that Android 10 should go live this week. While that prompted one fan to announce to the world that the Mi A3 will receive the OS upgrade before the end of the week, the same representative also states that it could arrive at the end of February, instead.
We should point out that this is not an official announcement, so do not treat it as such. The device's Android 10 kernel source code has been published though, meaning that an update is probably imminent. However, do not expect Android 10 to arrive on the Mi A3 this week, or next week for that matter.