Android 10 coming to the Realme 5 Pro next month, no Beta in the cards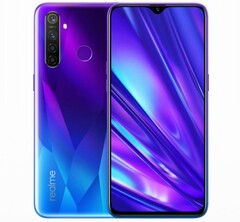 While many Realme users are already testing Android 10 Beta on their devices, it looks like the Realme 5 Pro will move directly to the stable Android 10 firmware. If everything goes as planned, this should happen next month. The same will happen with the Realme X, which is supposed to receive the update this month.
Android 10 updates are in full swing nowadays for most handsets released last year and in 2018, so it should not be a surprise that former OPPO subbrand Realme is testing the new firmware on quite a few devices. However, it looks like the Realme 5 Pro will not get a Beta firmware update and will move directly from stable Android Pie to stable Android 10.
Although Chinese users of the Realme Q are already testing the Android 10 update in a Beta stage, Realme India has revealed that the Beta program will not be available for the Realme 5 Pro. However, the company mentioned that its fans should keep an eye on the announcements regarding the release of the stable Android 10 update. The update is scheduled to arrive in March, so we should hear more about it in the weeks to come.
Not long ago, Realme India said the same about the Realme X. However, Realme X users should get ready to make the jump from Pie to 10 by the end of February. The main reason for this seems to be the lack of interest for Beta testing in India since the program for Realme 3 Pro and Realme XT failed to live up to the expectations.