Realme 6 and Realme 6 Pro prices leaked ahead of launch; will reportedly start at Rs. 9,999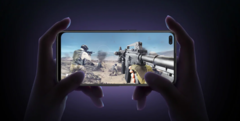 Prices of the upcoming Realme 6 and Realme 6 Pro smartphones have been leaked. The former will reportedly cost Rs. 9,999($138) while the latter will retail at Rs. 14,999($193). Realme will officially unveil both phones at a launch event on March 5th.
Much like what Xiaomi did back in the day, Realme has been consistently releasing a barrage of devices in the Indian market. Now that the Chinese upstart's flagship offering -the Realme X50 Pro- is out and about, Realme has decided to release two more affordable offerings in the form of Realme 6 and Realme 6 Pro. Both phones have been subject to a significant amount of leaks, and the latest one tells us about their prices.
The Realme 6 Pro price in India will start at Rs. 13,999($193) for the base variant with 4GB RAM and 64GB storage. Realme 6, on the other hand, will begin at Rs. 9,999($138) for the same configuration. We already know that at the Realme 6 Pro will come with a 90Hz screen and will support wired charging at 30 W.
Some of the other differentiating factors between the two will be the presence of an additional camera sensor at the front and a larger battery. Furthermore, the Realme 6 Pro is speculated to ship with a Qualcomm Snapdragon 730G SoC, while the Realme 6 will opt for a MediaTek Helio G90.
We should know more about both devices when they launch on March 5th next month. It'll be interesting to see how the Realme 6 series phones fare against the newly-released Samsung Galaxy M31. Samsung's latest budget offering looks better on paper, but that seldom translates to real-world performance.