The Realme 5 Pro gets upgraded with wide-angle video and an October 2019 security patch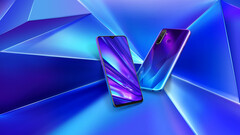 The Realme 5 Pro is a cost-effective Android phone released in 2019. Its latest software update adds the ability to shoot video in wide-angle mode. This upgrade also raises the 5 Pro's security patch level to 5 October 2019, although the phone remains on Android Pie (9.0).
The Realme 5 Pro is a Snapdragon 710 device with up to 8GB of RAM and quad rear cameras that may compete well in its markets due to its starting price of about US$200. Its brand is keeping its prospect as a buy fresh with a new update for its ColorOS 6.0 ROM.
This update (known as RMX1971EX_11_A.11) may be particularly important to 5 Pro users as it is the one that confers the ability to shoot video on its wide-angle camera module. This feature also arrives on the Realme XT with its own new version of ColorOS, released at around the same time of the 5 Pro's. In the XT's case, it also improves the quality of footage shot in the phone's Zoom mode.
The 2 new versions of ColorOS for the Realme 5 Pro and XT also confers a dark mode on the devices' system. It also upgrades the former's security patch to a level that is only just about to go out of date. It may also improve that phone's visibility in low light or indoors. Both of these updates have also been pushed in order to address a range of camera issues reported in relation to the 2 devices.