ASUS backtracks on stance; ASUS ROG Phone to receive Android 9.0 Pie update after all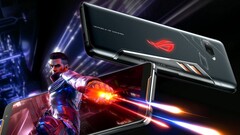 Contrary to speculation claiming that the device would be left on Android Oreo, ASUS has confirmed that the ROG Phone will still receive Android 9.0 Pie. The company has stated when it will bring the OS upgrade to the ZS600KL too, although the ZenFone 4 has not been given such a reprieve.
ASUS only released the ROG Phone last year, so it surprised us to see that the Taiwanese company had already ended development for its first gaming smartphone. The ROG Phone had been promised Android 9.0 Pie by Q3 2019 and had been eligible for beta builds to that effect. ASUS announced at the start of the month that it had postponed the update, which Chinese website CNMO followed up recently by claiming that the ROG Phone would not receive Android 9.0 Pie.
The source of the CNMO article remains unknown, but ASUS has now clarified its position in a press statement. The Android 9.0 Pie roll-out is now due schedule to begin at the end of November, which is encouraging despite already being one quarter late. ASUS did, to its credit, state that it would have more to report at the end of October.
Delayed OS upgrades are all too familiar with some OEMs, as LG G6, V20 and V30 owners could attest. If you are still interested in the ROG Phone and cannot stretch to the ROG Phone II, then ASUS is currently offering the 8 GB and 256 GB model for €399. While the deal is only available on the company's German website, ASUS will ship the device across the EU. You only have until the end of today to apply the Rogfaneu discount code, though.