Coming next month: 5G-capable Xiaomi Mi 9S certified in China, 45 W charging in tow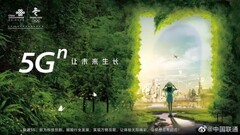 Shortly after the Xiaomi device with model number M1908F1XE was received its 3C certification, China Unicom revealed a list of 5G phones available and to be launched soon. This list includes a few handsets that have not been released yet and the Xiaomi Mi 9S is one of them. Sadly, we have no official confirmation of the fact that the M1908F1XE is the Mi 9S yet.
A few days ago, an unknown Xiaomi device — labeled with the model number M1908F1XE — received its 3C certification from the Chinese authorities. Earlier today, China Unicom has released a list of 5G smartphones on Weibo that includes a few soon-to-be-released devices in addition to those already available for purchase.
The aforementioned list also includes a Xiaomi handset that we never heard of, namely the Mi 9S. Although there is no official confirmation of this fact yet, it is rather safe to assume that the M1908F1XE is, in fact, the Mi 9S and will hit the market in the coming weeks. For now, there is not much to say regarding its specs, since the 3C certification only revealed that this device supports 45 W fast charging.
The only device in the list that is available for purchase in China already is the ZTE Axon 10 Pro. These remaining ones are supposed to arrive by the end of September: Samsung Galaxy Note 10 5G, Vivo NEX 5G, Samsung Galaxy A90 5G, various new 5G-capable Vivo X handsets, and the top-of-the-line Huawei Mate 20 X 5G. Sadly, the Mi 9S is not going to arrive before the end of August and has no accurate launch day to talk about yet, either.
Considering the above, we can safely say that the 5G niche will be quite crowded in China before 2020 kicks in. If you were to buy one of the aforementioned 5G devices, which one would be your choice and why?