No sweets for Q: Google announces new naming scheme for future Android upgrades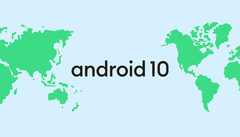 Google has announced that the next major update for its mobile OS will be...Android 10. Simply Android 10. The "dessert" theme that has been in effect for the last decade is, therefore, no more, as the brand's styling goes in a different direction.
Android is a globally ubiquitous mobile OS that has had a dessert as an additional version-name since its 3rd iteration ("Cupcake"). This tradition has taken interesting twists over the years, including an apparent tie-in with Nestle for the year in which a major update was known as KitKat.
This has also led to much speculation as to what the next such upgrade (currently known only as Android Q) could possibly follow along with it. However, Google has now announced that they are going to leave it, as well as the whole naming scheme, behind.
Therefore, the next major upgrade will be known as Android 10. This may strike some as a loss of some of the OS' unique charms, but also makes things more straightforward on many levels in the future. In addition, it is appropriate in light of the brand's 10th anniversary this year.
On that note, Google has also unveiled some fresh tweaks to the Android logo and mascot ("Andy"). It's still a little humanoid robot with a rounded head and limbs: however, it has gone through a subtle makeover that is chiefly manifested in a different shade of green and updated proportions.
In addition, the characteristic logo font now has more rounded corners and is also black rather than green on pale backgrounds. Android 10 should be unveiled formally in a few weeks, possibly alongside the long-awaited Pixel 4 series of smartphones.