Samsung, OPPO, Vivo and Xiaomi suspend work on their devices at their Indian facilities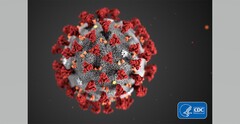 Samsung, Xiaomi and OPPO are among a growing number of businesses announcing a shut-down of their plants in India in order to comply with this country's COVID-19-related lockdown measures. Meanwhile, Vivo has reportedly asked their R&D personnel in the same country to work at home thus far.
Xiaomi, Samsung and OPPO have reportedly issued statements indicating that they will comply with new regional and national lock-downs ordered in India in a new effort to stop the spread of COVID-19. For example, these OEM's smartphone divisions all own or operate manufacturing concerns in the city of Greater Noida, located in Uttar Pradesh, a state that has just declared such a measure.
Therefore, the companies' mobile-device plants may be down until March 25, 2020 - at least. Vivo also has a factory in Greater Noida, although it is less clear if it has sent all of its workers home yet in accordance with the lockdown as yet. Meanwhile, LG, who runs a home appliances plant in the same city, has fully complied with the measures in that state, as well as that for its additional Maharashtra-based facility.
OPPO's inability to run its Indian plant may also have an impact on Realme's device supplies. It, despite becoming an increasingly independent brand, still uses its former parent's fabrication resources. Samsung has also reportedly had a plant worker test positive for the virus at one of its South Korean installations, obliging it to move the production ongoing there to Vietnam for the time being.
All in all, it seems COVID-19 has a whole new side-effect: fewer new smartphones made in 2020.