PSA: Do not upgrade your Mi A3 to Xiaomi's latest buggy Android 10 update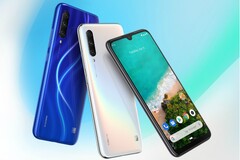 Xiaomi has extended the rollout of the latest Android 10 update for the Mi A3, despite there being seemingly endless reports of it being as buggy as the last update that the company was forced to pull. Ignore Xiaomi's recklessness and do not install V11.0.8.0.QFQMIXM on your beloved smartphone.
Contrary to previous reports, Xiaomi has not suspended the rollout of Android 10 for the Mi A3. While there were multiple sources that supported this claim, it has now emerged that Xiaomi has extended the release of the latest Android 10 update for the device. Called V11.0.8.0.QFQMIXM, the update will only be hitting Global devices. The EU variant, meanwhile, will still remain on Android 9.0 Pie for the time being.
As we previously stated, V11.0.8.0.QFQMIXM apparently contains the same crippling bugs that affected the first Android 10 build, which Xiaomi issued for the Mi A3 at the end of February. According to one person who has installed the new update following its wider release, their Mi A3 is now suffering from app crashes, low sound, wired headphone issues and notification problems. Similarly, there is a thread on Mi.com of people complaining about other issues that they are experiencing with V11.0.8.0.QFQMIXM.
Given the volume of complaints about V11.0.8.0.QFQMIXM, we would advise against installing the update. It is also worth noting that Xiaomi does not recommend rolling the Mi A3 back to Android 9.0 Pie if it has been upgraded to Android 10. Doing so can cause system instabilities, which cannot be resolved by wiping the system.