The Xiaomi Mi A3 suffers from another suspension of its Android 10 rollout because of a buggy update; no new release in sight either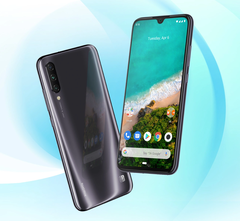 Déjà vu, Mi A3 owners. Xiaomi has now pulled the latest update for the device, which would have brought Android 10 to many devices. Seemingly as bug-ridden as the first Android 10 update, Xiaomi needs to get its act together.
Another week, another pulled Android 10 update for a Xiaomi Android One smartphone. If you own a Mi A3, then you will probably be well aware of the device's borked Android 10 rollout. Earlier this week we reported that Xiaomi had started pushing a new update, V11.0.8.0.QFQMIXM, following the disastrous V11.0.7.0.QFQMIXM initial update.
While it is worth noting that both are Beta Stable updates, meaning that they were on a limited release to check for bugs before a wider rollout, Xiaomi has now pulled V11.0.8.0.QFQMIXM. As we noted previously, the new update only seemed to introduce the March security update and did not address any of the bugs that crippled the first Android 10 update.
Now, a Mi A3 running Android 9.0 Pie will not find the Android 10 update. Unsurprisingly, people have been voicing their anger about the matter online. There is no word on when Xiaomi will release a third Android 10 build though, adding to people's frustrations.