MIUI 12 Global Stable Beta now accepting applications for Phase 2 testing; owners of Redmi Note 8 Pro, Note 7 series, and Poco F1 in India and several other countries eligible to participate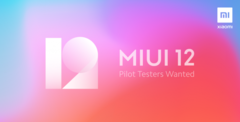 Previously, we have reported about Xiaomi opening up its MIUI 12 beta program for owners of the Redmi Note 7, Redmi Note 8 Pro, and Poco F1. Devices such as the Mi 9, Mi 9T, and Mi 9T Pro outside China have already received the stable MIUI 12 update. Now, Xiaomi has started Phase 2 of the MIUI 12 Global Stable Beta rollout under the Mi Pilot program to further expand the number of devices for testing.
In Phase 2, the Mi Pilot Program is accepting applications for the Indian (IN), European (EU), Russian (RU), Indonesian (ID), and international (MI) versions of the MIUI 12 Global Stable Beta ROM.
Users who would like to test out the MI, EU, RU, and ID versions of the MIUI 12 Global Stable Beta ROM need to fill out this application form following which their request will be accepted if found eligible. Devices that are currently being tested for these regions include the Redmi Note 7, Redmi Note 8 Pro, and Pocophone F1.
Those using Indian variants of the Redmi Note 8 Pro, Redmi Note 7, Redmi Note 7 Pro, Redmi Note 7S, and Pocophone F1 are also eligible to participate in the MIUI 12 Global Stable Beta testing by registering here. However, it looks like all test slots are filled at the moment for these devices. It is not clear if Xiaomi would start accepting applications again at a later date.
It may be noted that the Mi Pilot program has only a limited number of slots that are awarded on a first come, first serve basis after verification of eligibility.
The MI Pilot program does have a few requirements to adhere to. These include:
Owning an eligible Xiaomi, Redmi, or Poco device
Willingness to actively participate in beta forums and provide feedback
Ability to troubleshoot issues with updates and failed flashing
Registration of the Mi account with the Mi Pilot program.
Regular updates regarding current OTA versions will be made available on the Mi Global Community Telegram channel.
With MIUI 12 testing being expanded, it is only a matter of time before the final stable non-China ROM rolls out across the world, though not all eligible devices are slated to get the complete feature-set.