Graphics Cards for Pros
What they are capable of and who needs them. In the following editorial we will take a closer look at the pro cards à la Quadro and FireGL, which are usually built into mobile workstations and professional notebooks. These are supposed to be especially efficient in connection with professional applications based on OpenGL.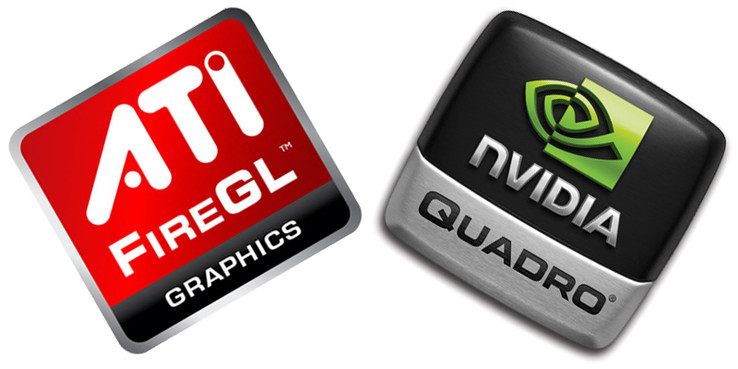 What is OpenGL?
OpenGL is a 3D programming interface that could be seen as a competitor for Microsoft's DirectX. It is developed by the Khronos Group, works independent of the platform and it renders complex 3D scenes in real-time. The current version of Open GL is 4.5.
Advantages of OpenGL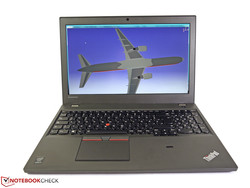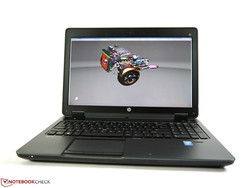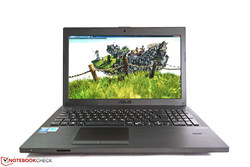 1. Driver development/ driver support
According to manufacturers, the driver development for professional graphics cards is subject to special considerations in terms of quality, stability and reliability. You can also get special performance drivers or specifically certified versions depending on the software and hardware. Those ensure the perfect combination of hardware and software in productive professional environments and therefore reduce outages and waiting times.

2. Extendibility
Graphics card manufacturers have the possibility to extend the interface with further functions. Special commands can be executed directly, instead of having to take a detour over an emulator with this (very important in the CAD field). This influences the functionality, velocity and stability.
OpenGL is independent of platform and programming language. Hence, it's simple to convert for various systems. OpenGL is, for instance, a part of MS Windows, MacOS, Linux, Solaris, and many more.
Due to this advantage, OpenGL is mainly found in the professional field of Windows. In opposition, the opponent dominates the computer-gaming division in which OpenGL only plays a subordinate role. OpenGL is primarily used in various game consoles (Xbox 360, PlayStation 2/3) and in MacOS game software in the gaming field.
Working For Notebookcheck
Are you a loyal reader of notebookcheck? Are you a techie who knows how to write? Then join our Team!
Especially wanted:
German-English-Translator - Details here
Review Editor - Details here
News Editor - Details here
Differences
What is the difference between professional graphics cards and the common consumer versions?
The professional chips are basically closely related to their corresponding consumer chips from the GeForce and Radeon series. The clocks, memory sizes and versions usually just slightly differ from the mass products. A good comparability is provided by our comprehensive GPU benchmark list, which also lists the most important specifications. How well do the professional chips perform in games? That is visible in our gaming benchmark list.
The actual difference is therefore the special orientation. Thanks to a modified BIOS and optimized drivers, the professional versions are designed towards OpenGL and high performance. The BIOS driver combination also ensures that you cannot use the optimized drivers on the regular and significantly cheaper GeForce and Radeon chips. In return, the drivers are extensively tested for compatibility to common OpenGL applications and are also certified accordingly. A list with some of the tested applications is at the end of this article. Those certifications come at a price and make a significant part of the big additional charge. Another part is a result of the extended support by the manufacturer as well as the guaranteed support for parts.
Performance
All those measures result in significant performance gains as well as an optimized stability and reliability compared to their corresponding consumer versions in optimized OpenGL applications. The DirectX functions can be preserved and are not restricted anymore, which was still the case a couple of years ago.
All in all, this means that even apparently weak professional chips can sometimes beat powerful gaming chips in optimized OpenGL applications. The DirectX performance, on the other hand, is just comparable to the corresponding consumer chips, where the raw hardware performance counts. We also included some consumer chips in the following benchmarks for a better comparison.
One note about the benchmarks: The listed benchmarks cover different application scenarios. Depending on the software, the tests either use the OpenGL, OpenCL or DirectX interface, which are listed individually.

If you look at the results, you should note that the listed values are just the test results of certain configurations in combination with the corresponding driver version. They should only be seen as an indicator. The results can be, besides the GPU, influenced by the CPU, the storage device, RAM and display resolution. There are also variations between the different test runs. The performance is usually limited on battery power. Newer driver versions can either provide better results or improve the stability, which can affect the performance.
SPECviewperf 11 & 12
We use the benchmarks SPECviewperf 11 and 12 to determine the performance in professional 3D scenarios. It covers the sectors CAD, 3D design, 3D visualization, oil and gas exploration as well as a medical MRT.

DirectX
We cover the DirectX range with the familiar benchmarks 3DMark and Unigine Heaven. We already mentioned that the results depend on the raw hardware performance, since the driver optimizations for OpenGL applications have no effect. Unigine Heaven also allows a comparison with the OpenGL interface, which can also be used in the benchmark.

OpenCL
OpenCL can be used to let the GPU perform tasks that are usually performed by the CPU. We use Luxmark 2.0, which uses OpenCL for ray tracing (complex light-shadow calculations), for this comparison and our individual reviews. Only the dedicated GPU is active in this case.

For the Purchase Decision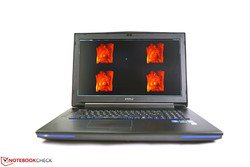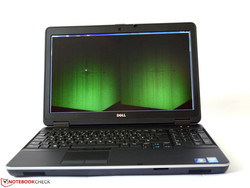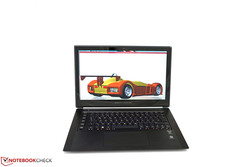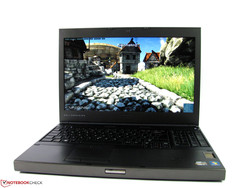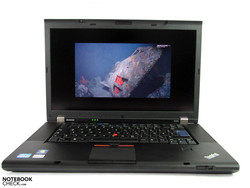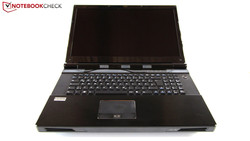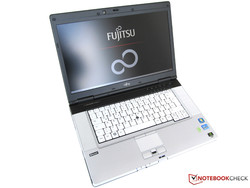 The performance can differ quite a lot depending on the sequence. It is therefore very important to get informed about the compatibility between the desired GPU and the application you want to use before you make a decision. But even if you can find the software and the preferred graphics card in the list, you should only use the results as an indicator due to the previously mentioned reasons.
Who needs an OpenGL optimized graphics card or what should you consider for your purchase decision?
1. Software
What kind of programs do you use or will you be using that need OpenGL compatibility? (Also see the software overview at the end of this article.) Some applications like AutoCAD, for example, already switched to the DirectX interface. You should also note that some applications run better on AMD's FirePro and others better on Nvidia's Quadro series.
How often do you use OpenGL-based software on a regular basis and for how long? Even older and less powerful systems will be sufficient for the presentation of 3D models. But if you have a focus on complex 3D renderings, then there is not really an alternative for a professional solution.
What do you expect in terms of optimal driver support, support and stability? Devices with professional software usually come with a wide range of software certifications, which ensure a high compatibility, stability and support. This is mainly for professional users that earn their money with this work and where every wasted hour costs money.
The world of mobile professional systems with AMD FirePro or Nvidia Quadro currently starts at around 1,000 Euros (~$1087) with the ASUSPRO PU551JH. In this case, you will have to waive typical business features and a high system performance, but in return you get a good IPS FHD display and an Nvidia Quadro K1100M GPU. We will have to see if the prices change as soon as the availability of the current models is better. There is, however, no limit in the other direction. 17-inch devices in particular can quickly reach prices of 5,000 Euros (~$5435).
Alternatives are primarily recertified or used models from old product series. Because of the long warranty period (usually 3 years) and the long availability of spare parts, this category can be a comparatively inexpensive alternative. Based on our experiences, workstations are usually very sturdy devices with high-quality components and build qualities, so there should not be any problems in the long run. For example, we performed a long-term review of the HP ZBook 15 G2, which left a very good impression in this regard. Besides the Top 10 Workstations from our rankings, you should also have a look at our other workstation reviews. Last year's models, discontinued series or used devices can be a clever alternative when the wallet is a bit lighter.
If you can waive a mobile operation completely, you should consider an upgrade of a decent desktop system. Depending on the application and the expectations, you can already get professional GPUs for around 100 Euros (~$108). We are working on a separate article for this topic, which has a closer look at the performance of less expensive entry-level desktop GPUs.
Software Overview
The following table is an overview about popular OpenGL software. It is not a finished or complete list but should only be seen as an indicator. It also gives some insight where professional systems are primarily used. Some software products are used in different segments, so there can be multiple entries.

Software List
Oil and Gas

Architecture
Media & Entertainment
Geospatial Applications
Product Development

Landmark DecisionSpace

Autodesk Revit
Adobe Creative Cloud
ArcGIS
PTC Creo

Schlumberger Petrel, Geoframe

Autodesk AutoCAD
Adobe After Effects CC
Autodesk AutoCAD Map 3D
Dassault Systèmes Catia

Paradigm 14

Bentley Microstation
Adobe Photoshop CC
Hexagon GeoMedia
Dassault Systèmes SolidWorks

IHS Kingdom, Petra

Autodesk Navisworks
Autodesk 3ds Max
Autodesk Inventor

ffA GeoTeric

Autodesk 3ds Max Design
Autodesk Flame
Life Sciences
Autodesk AutoCAD

Drilling Info Transform

Autodesk Showcase
Autodesk Maya
Imaging
Siemens NX

Emerson Roxar RMS

Accelerware ITK
Autodesk Alias

Headwave Core

Molecular Dynamics
Informatics
Mathimatica
Autodesk Mudbox
AMBER
Blast
Matlab
CHARMM
FastROCS
Quantum Chemistry
GROMACS
GPU-HMMR
GAMESS
NAMD
MUMmerGPU
NWchem
SmithWaterman
Terachem
Attention!
All software usually has minimum and recommended hardware requirements. We recommend not focusing on the minimum requirements, because the working speed, workflow and the quality (representation) will usually suffer from weak hardware. Mobile workstations are also expected to last for quite a while in most cases, so there should be some performance reserves for upcoming tasks.
The following aspects can also be important when you select a GPU. From time to time, you will also have to decide what feature you prefer, because not every component is available or can be combined with others.
Display characteristics, size, resolution (screen estate, depth of detail), outdoor capabilities, color gamut
Port selection (type and number) Thunderbolt, DisplayPort, Firewire, eSATA, PCIe (NVMe), mSATA, WWAN
Hardware CPU, RAM, internal storage device (number, performance), optical drive
Flexibility/ expandability modular bays for quick change of optical drive, hard drive, battery, empty module, docking station/ port replicator for quick attachment of stationary peripherals
Many of these options are related to the mobility. You will always have to evaluate the pros and cons for the individual usage scenario.
Verdict
A workstation with a professional orientation is usually an expensive investment. They start at around 1,000 Euros (~$1087) and can quickly get more expensive depending on the hardware. It is therefore very important to think about the software you will be using. The terms OpenGL, DirectX and CAD are important aspects in this decision. Even if you consider everything and plan everything correctly, there can always be driver and software updates or the switch to new construction software that can ruin all your considerations.
Consumer graphics cards are no alternative for OpenGL optimized software. Even powerful gaming GPUs can be outclassed by entry-level professional chips in some cases.
With all those professional requirements, you should never lose sight of the other notebook features. Wrong decisions, particularly in respect of the display, CPU, input devices and port variety can hardly be fixed afterwards.