Mobile GeForce RTX 2060 is 20 to 25 percent slower than desktop version: A closer look at mobile RTX and desktop RTX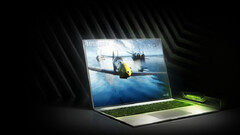 Don't buy a laptop with GeForce RTX 2060 graphics if you want to maximize performance-per-dollar. The cheaper mobile GTX 1660 Ti is only about 5 percent slower than the mobile RTX 2060 while retailing for hundreds less. The mobile RTX 2060 can be up to 25 percent slower than the desktop RTX 2060 compared to "only" 10 to 15 percent between the mobile RTX 2070 and desktop RTX 2070.
Working For Notebookcheck
Are you a techie who knows how to write? Then join our Team! Especially English native speakers welcome!
Currently wanted:
News and Editorial Editor - Details here

(September 17, 2019 update: Nvidia has confirmed that the mobile GeForce RTX 2060 is performing as expected and the headline has been updated to reflect this. The performance delta between mobile RTX 2060 and desktop RTX 2060 remains wider than anticipated.)
Prior to Nvidia Pascal, GeForce GPUs for laptops had the suffix "M" to distinguish themselves from the desktop GeForce series. The mobile GeForce GTX 880, for example, would be called the "GeForce GTX 880M".
Nvidia have since dropped this naming convention for their mobile GeForce GPUs starting with the Pascal series and so the latest mobile GeForce GPUs have been sharing the exact same names as their desktop counterparts. This wasn't really an issue with Pascal GPUs because the mobile GTX 1060, GTX 1070, and GTX 1080 were only within 5 to 15 percent of their respective desktop GTX 1060, GTX 1070, and GTX 1080 counterparts on average.
For this latest RTX Turing series, however, things have gotten more complicated for the worse because the performance differences between mobile RTX Turing and desktop RTX Turing are wider. As shown by our 3DMark comparisons below between dozens of RTX gaming laptops, the average performance of the mobile RTX 2060, RTX 2070, and RTX 2080 is 20 to 25 percent slower, 14 to 18 percent slower, and 8 to 10 percent slower, respectively, than their desktop RTX 2060, RTX 2070, and RTX 2080 counterparts. The performance deficit between mobile RTX 2060 and desktop RTX 2060 in particular is so much wider that the less expensive mobile GTX 1660 Ti is within just a few percentage points of the mobile RTX 2060 sans any ray-tracing or DLSS features.
The last generation Pascal series had our hopes up for a more leveled playing field between mobile and desktop GeForce GPUs. Unfortunately, it looks like RTX Turing has gone the opposite direction with wider performance gaps between mobile and desktop GPUs akin to Nvidia's early mobile "M" days.