Qualcomm and ZTE demo 5G cloud gaming in China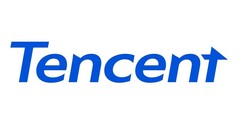 Qualcomm has partnered with ZTE at MWC Shanghai to expound on 5G and what it means for the future of mobile gaming. To that end, it has demonstrated cloud gaming - which is powered by Tencent Instant Play in China - on phones with Snapdragon X50 modems. They are sold by ZTE itself, OnePlus, Vivo and Xiaomi.
Qualcomm is at the MWC Shanghai event to showcase its current- and next-gen mobile processing, its potential and how it relates to the Chinese market in particular. To that end, it has collaborated with the OEM ZTE to provide a demo of cloud gaming at the event.
Cloud gaming will (according to Qualcomm, at least) be one of the "key trends" in this industry going forward, and will depend on 5G speeds and bandwidth for its ability to function. Therefore, the 2 companies offered a live taste of Tencent's Instant Play at the tech congress.
5G-enabled cloud gaming requires hardware such as the Snapdragon X50 modem, which is found in devices such as the OnePlus 7 Pro 5G, the Xiaomi Mi Mix 3 5G and the ZTE Axon 10 Pro 5G. Qualcomm also claims that it is enhanced by the company's Elite Gaming Features, which are incorporated into the flagship Snapdragon 855 platform.