Microsoft acquires cloud migration technology provider Movere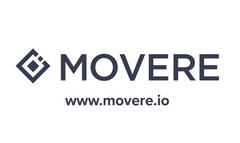 After more than a decade in the industry, Movere is joining Microsoft to boost its cloud capabilities. Movere is a discovery solution that allows for easy cloud migration, but also optimizes, monitors, and analyzes IT environments to help administrators stop wasting time for manual data gathering and processing.
Microsoft continues its offensive in the cloud space with a new acquisition: Movere, a company that has been in the industry for 11 years — established in 2008 as Unified Logic — and "provides the data and insights needed to plan cloud migrations and continuously optimize, monitor and analyze IT environments with confidence."
According to Microsoft's Azure Management Partner Director Jeremy Winter, the goal of this acquisition is to use Movere's discovery and assessment capabilities to complement Azure Migrate and the integrated partner solutions, thus making migration an easier process for the clients of the Redmond giant.
The financial terms of the deal have not been disclosed, but this is not a surprise. For now, there is no information about the future of the Movere brand or its existing solutions, either. However, it is worth mentioning a few of the big brands that are currently using Movere's technology: AT&T, IBM, McDonald's, 21st Century Fox, jetBlue, iHeartMedia, and more.