Qualcomm forges a new 3G/4G/5G patent license agreement with LG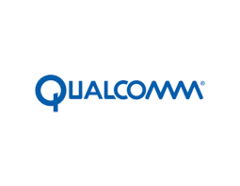 LG Electronics (LGE) has formulated a new worldwide patent license to make single- or multi-mode devices that use 3G, 4G/LTE, 5G or all of these. Under this new agreement, LG can now develop and sell these components based on the chipmaker's technology. Qualcomm has also recently achieves a 5G milestone in Japan in conjunction with Fujitsu.
LGE and Qualcomm have entered into a new worldwide patent license partnership to make devices that use 3G, 4G, 5G or all 3 at once. The latter has announced that this is consistent with its "established global licensing terms".
In other news, Qualcomm and Fujitsu have made successful bi-directional 5G data calls in Japan. This is a breakthrough in that these calls were made using both the sub-6GHz and mmWave 5G spectra. The technology partners did so using the carrier NTT DOCOMO's Network–Device Vendor Interoperability Testing (NV-IOT).
Qualcomm now asserts that this achievement is an important milestone in the establishment of a robust, functional 5G ecosystem in the country of Japan. This project was completed using the first-gen Snapdragon X50 modem.