Updated | OnePlus confirms that it is addressing the OnePlus 7 Pro ghost touch display issue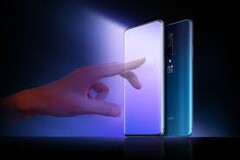 OnePlus is moving quickly to fix the ghost touch issue that has been affecting some 7 Pro smartphones, less than a week after acknowledging its existence. Thankfully for owners, it does not appear to be a hardware issue. Update: OnePlus claims that OxygenOS 9.5.7 fixes ghost touch issues.
It has been less than a week since we reported on some OnePlus 7 Pro devices being affecting by ghost, or phantom, touches, and now the Chinese manufacturer has already scrambled to fix the issue. For those who have not read our previous article, many people have reported noticing their OnePlus 7 Pro handsets reacting as if someone were touching it without anyone being close to the device.
It appears that OxygenOS 9.5.2 introduced the bug, which is still present after three updates to 9.5.5. Previously, OnePlus has recommended turning off NFC as a workaround, but this has not stopped ghost touches from re-occurring on some devices. Now David Y, Global Community Manager at OnePlus, has issued the following statement:
Thanks for leaving your comments in this thread, especially thanks to those who encountered the "phantom taps" experience and shared your logs file with us, your support helped us better spot the issue. Our software team has worked hard to identify the case, and we will release a firmware update in the upcoming weeks.
While we appreciate that OnePlus has not bound themselves to a fixed timetable, it is promising to see the company have a fix in the works so quickly after acknowledging it as an issue. There is hope yet, OnePlus 7 Pro owners. You may just have to wait a few more weeks before you can properly use your almost US$700 smartphone.
Working For Notebookcheck
Are you a techie who knows how to write? Then join our Team! Especially English native speakers welcome!
Currently wanted:
News and Editorial Editor - Details here

Update
OnePlus claims that the release of OxygenOS 9.5.7 fixes the ghost touch issue for the OnePlus 7 Pro. Factory resetting your device may resolve any ghost touch issues that persist on OOS 9.5.7.