OnePlus 7 Pro users on T-Mobile can now convert their phones to international units without the usual hurdles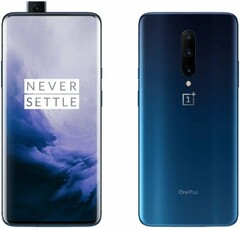 Buying through T-Mobile may be a more intuitive way of getting one's hands on a OnePlus 7 Pro in the US. However, those units of this flagship are often subject to restrictions that keep them on this carrier's software update plan for a set amount of time. Now however, there is a possible solution to this situation.
The OnePlus 7 Pro has been available exclusively through T-Mobile in the United States. However, fans of 90-hertz displays in this region may find that they receive software updates at a markedly different rate compared to those with international unlocked versions. For example, these users may not be able to access the recent fixes for the 7 Pro's camera, released by the OEM to international-unlocked units on May 26, 2019.
It is possible to remedy this situation in affected devices via SIM-unlocking; however, the customer in question needs to have had the phone on T-Mobile for 40 days, and pay their contract off in full, before the carrier will allow them to do so.
On the other hand, these users could also unlock their bootloaders to install whatever OS (international-unlocked firmware included). This method has its disadvantages, however; in the 7 Pro's case, it invalidates the certifications necessary to stream in HD on platforms such as Netflix.
However, some XDA contributors claim to have found an alternative solution for T-Mobile customers. It requires that the user downloads 2 archive files, the de-encryption codes for which are supplied in this article, to their PCs. They include the MSM tool (which has a few functions, including the restoration of a bricked device) for the 7 Pro.
Following the instructions in the relevant forum post to the letter should result in a OnePlus 7 Pro with international-unlocked rather than T-Mobile firmware. However, prospective users should be advised that this will cause the phone to revert to its freshly-unboxed state, and will have to be set up again from scratch.