US Department of Justice approves T-Mobile/Sprint merger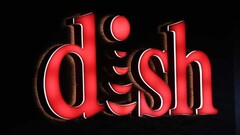 T-Mobile and Sprint have been granted the license to amalgamate into 1 company. This move by the US Department of Justice (DoJ) is effectively the final hurdle to the carriers' long-planned merger. They do so under the condition that both parties divest themselves of certain aspects of their respective businesss to a 3rd company, Dish.
The major US carriers Sprint and T-Mobile have finally been able to bring plans to merge their companies to fruition. The latest report indicates that the US DoJ has no objection to the amalgamation going ahead. On the other hand, this department has also introduced some caveats before the 2 companies could forge ahead with this plan to create a mega-network in the country.
The DoJ requires that both carriers sell certain sections of their respective operations to a third party. Accordingly, T-Mobile must now dispose of Boost Mobile, whereas Virgin Mobile will be palmed off by Sprint. This part of the deal also applies to some network-related assets and Sprint's prepaid arm. They will all be acquired by Dish, which is now promoting itself as the US' 4th major carrier as a result.
These clauses in the official settlement as negotiated by the DoJ may be perceived as a sop to competition in a market now subject to this potentially significant merger. The department itself argues that it will "expedite deployment of high-quality 5G for American consumers". However, other commenters are less optimistic, and have suggested that Dish has been set up to fail, leaving the new mega-carrier to sweep up its business along with its own extensive portfolio in the future.