The OnePlus 3 and 3T are now receiving the Android Pie update - The third major OS update they'll get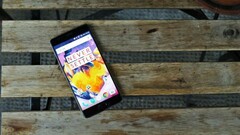 The OnePlus 3 and OnePlus 3T were released three years ago, back in 2016. Both devices were launched running on Android Marshmallow but are now officially receiving the update to Android Pie. That means they have now received three major OS updates, which has to be a record in the Android space.
Users of the OnePlus 3 and 3T have cause to rejoice as their devices are now receiving the update to Android Pie. The OnePlus 3 and 3T were launched way back in 2016, and it's impressive that OnePlus is still providing support for them.
Of course, it's a tad more nuanced than that. The 3T, for example, was launched on Android Marshmallow even though Nougat had been released at that point. The Pie update means that it will have received three major updates: Nougat, Oreo, and Pie. That is the most we've ever seen for a mainstream device. Google promises three major updates for its current devices but none of them have been on the market for that long.
On to more important matters, the Pie update was in the beta stage for months but is now finally available to the public. It is, of course, a staged rollout, so users of the two devices should have no worries if their phones don't get the update immediately. The update brings all the usual Android Pie goodies and doubles up as the April security patch.
We don't expect the OnePlus 3 or OnePlus 3T to receive any OS updates after this, and we'd actually be surprised if they received any monthly patches in the near future. Three years is a long time in the world of Androids after all, and OnePlus has done a lot more than most already.