Latest stable update for OnePlus 5/5T brings April security patch, fixes some things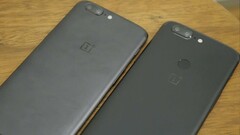 The OnePlus 5 and 5T have been updated to OxygenOS 9.0.5, a software update that raises the 2017 flagships' security patch level to April 2019. It also addresses some problems with calls in third-party apps reported by users. This update also makes the first-party phone app more stable.
OnePlus has established a decent track record of keeping its older flagships up to date in terms of software. It has even upgraded its 2016 phones, the 3 and 3T, to Pie recently. This newer form of Android becomes the OEM's custom skin (Oxygen OS 9 (or OOS 9)) on these phones, and is technically still in beta. The devices of the following year, on the other hand, have both advance beta and stable versions of OOS 9.
They are the 5 and 5T, and in fact now have a new stable version of OOS. It is known as OOS 9.0.5, and includes a security patch level upgrade to April 2019. This update also brings additional improvements for the native phone app, as well as a few more bug fixes.
They include a solution for an issue in which users could not get video calls to work while in gaming mode. Older versions of OOS 9 for these devices also had trouble maintaining the integrity of parallel apps. In addition, pictures exhibited the failure to download in parallel WhatsApp accounts. However, they may now be fixed as a result of installing OOS 9.0.5 on the OnePlus 5 or 5T.