Intel Core i7-10510U 'Comet Lake-U' beats AMD Ryzen 7 3750H in Geekbench, signals impending arrival of the XPS 13 7390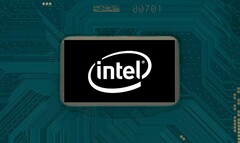 A new Geekbench score of the 10th gen Intel 'Comet Lake-U' Core i7-10510U has surfaced online. While the new score is definitely higher than what an AMD Ryzen 7 3750H can achieve, it still is on par with the previous gen Whiskey Lake scores. The Core i7-10510U was benchmarked on a Dell XPS 13 7390 indicating that XPS 13s with Comet Lake-U parts could be arriving soon.
A few weeks ago, we reported about how the 10th gen Intel 'Comet Lake' Core i7-10510U and Core i5-10210U put up a dismal Geekbench performance against the AMD Ryzen 7 3700U and the Ryzen 5 3500U. The scores were hard to believe considering that their Whiskey Lake predecessors offered much better performance. Now, the Intel Core i7-10510U has once again reared its head in Geekbench with vastly improved scores and manages to even beat AMD's 35W Ryzen 7 3750H by a significant margin.
The new Geekbench listing shows a Dell XPS 13 7390 running an Intel Core i7-10510U with a base frequency of 2.29 GHz and a boost of 4.89 GHz. The CPU is shown to be paired with 16 GB RAM. While we know that the upcoming XPS 13 7390 2-in-1 features Intel Ice Lake CPUs such as the Core i7-1065G7, this is probably the first time we are seeing the XPS 13 7390 (non 2-in-1, may be?) with a Comet Lake-U part.
Actually, an XPS roadmap leaked back in April indicating that an XPS 13 7390 with Comet Lake-U would be launching sometime between August or September this year. This Geekbench entry could very well belong to that SKU.
Coming to the scores, we find that that the Core i7-10510U amasses 5,248 points in single-core and 17,676 points in multi-core. Compare this with the Ryzen 7 3750H that manages about 3,898 and 11,396 in single and multi-core respectively, and the performance delta becomes immediately evident.
What is also evident is that there might not be much of a benefit in 'upgrading' to Comet Lake-U from Whiskey Lake as the scores are more or less on par with the Intel Core i7-8565U (depending on OEM cooling, of course). Agreed, this is an early inference based on just one benchmark, but Comet Lake-U seems to be more of a stop-gap measure to pander to OEMs' yearning for new silicon until Intel achieves good production volumes with 10nm Ice Lake.
Intel may be having a hard time in the desktop space with Ryzen 3rd gen breaking nearly every benchmark record, but the Santa Clara-giant still rules the laptop and ultrabook segment and gauging from the scores, it looks like the leads will continue for the foreseeable future.