Win an XPS 13 7390 2-in-1 with Dell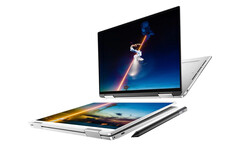 Dell is running a free competition to win its latest 13-inch convertible, the XPS 13 7390 2-in-1. The model in the sweepstakes retails for US$1,699, so it will not be the flagship model. However, not having to shell out over US$1,500 on a new convertible is always welcome.
Dell has just released the XPS 13 7390 2-in-1 and is offering a chance to win a machine to celebrate. Specifically, Dell for Entrepreneurs and Project Innovate have partnered for the sweepstake. You must be a Canadian or US resident and at least 13 years old as of August 19, 2019, to enter. Québécois are excluded from the competition, though. Entry closes on October 4 at 23:59 PDT, with there being no purchase necessary to enter the competition.
All you need to do is login or register with Project Innovate before entering. The draw will be made on October 7 at 10:00 PDT, with the prize winner receiving an email from Project Innovate within 72 hours. You can also view the list of winners here from October 12 until December 11.
According to the terms of the sweepstake, the winner will receive an XPS 13 7390 2-in-1 that retails for US$1,699. We can find no specifications for the device in question, but the closest model to that price comes with Intel Core i7-1065G7 processor, 16 GB of RAM and a 256 GB PCIe SSD.
We would also like to point out that Notebookcheck is not affiliated with Dell for Entrepreneurs, Project Innovate or the sweepstake. Moreover, iGames, the administrator of the competition, reserves the right to transfer and store your personal data within the US. You can request iGames to delete your data though by contacting them at [email protected]