Update | Dell XPS 13 7390 2-in-1 available for pre-order this week, will be first Athena laptop to market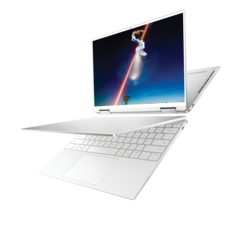 Prices start at $979 with an expected ship date of September 9. Dell will start accepting orders on August 8, 9 AM EST sharp for its second generation XPS 13 2-in-1. Exact prices and SKUs will all be revealed by morning for the Ice Lake-powered and vapor chamber-cooled convertible.
Unveiled at Computex 2019, the XPS 13 7390 2-in-1 is what the original XPS 13 2-in-1 should have been. Namely, a convertible that offers the same performance of a regular XPS 13 and not some slow Atom-powered netbook. Because of all the unique hardware features of the XPS 13 7390 2-in-1, however, Dell had delayed its launch at least once since the initial announcement.
Fortunately, Dell is now ready to take pre-orders of its new XPS convertible starting on August 8 at 6 AM PST. The manufacturer has been pretty good at shipping units just a few weeks after pre-ordering meaning that the actual launch day of the XPS 13 7390 2-in-1 shouldn't be too far off. We suspect that it will line up with IFA 2019 in September where Intel is expected to divulge more details on both Ice Lake and Comet Lake.
Check the product page below to learn more about the convertible and to place an order when sales for the XPS 13 7390 2-in-1 goes live. While we won't know the exact prices until tomorrow, the datasheet below can give us an idea of what SKUs we can expect. Our full review on the unit will also follow in the weeks to come.
(August 8, 2019 update: Pre-orders are now live for the first 5 SKUs of the XPS 13 7390 2-in-1. Prices range from $979 up to $2600 (!) with an anticipated ship date of September 9. Users who don't have an account with Dell.com will see a slightly higher starting price of $999. The Ice Lake CPU maxes out at the Core i7-1065G7.)