The smartphone OEM Vivo shows signs of breaking into new markets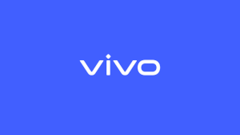 Vivo is an OEM that mostly produces smartphones with modern features such as multiple cameras. However, these handsets have not been officially available in certain regions. However, new reports indicate that this company is hiring for pivotal positions in Central Europe, indicating that Vivo intends to establish a presence there.
Vivo is an OEM that has recently produced some interesting phones, including the iQOO Neo, which repackages the Snapdragon 845 as a sub-premium gaming SoC in 2019. However, their phones are not directly available in certain regions, Europe included. Interested consumers would need to import them from major Chinese etailers.
That situation may now be in some flux, however. A blog has reportedly found job listings posted by Vivo to LinkedIn. They are for vacancies such as "Brand Manager" and "Creative Manager" located in Bavaria, Germany. Furthermore, a second site also claims to have found a similar recruitment drive directed at the Ukrainian market.
This suggests that Vivo intends to establish official lines of commerce in these two countries. It may be an inevitable move for this OEM: its sister companies, OPPO and OnePlus, have already set up European divisions of their own concerns. Should these reports prove accurate, the European market could stand to gain access to phones such as the Neo, as well as the Dual Display Nex or more budget options such as the recently-released S1.