Nepalese authorities order nationwide ban on PUBG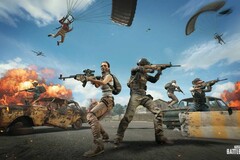 PlayerUnknown's Battlegrounds, or PUBG for short, is one of the Korean studio Bluehole's biggest success stories. However, some state regulators seem not to like it as much as its millions of players do. Nepal is the latest country to ban the game, citing detrimental effects on children and teenagers.
The game PUBG has been banned in Nepal. This new restriction on online content had been announced on April 4, 2019, by the country's deputy Telecommunications Authority (NTA) director, Sandip Adhikari. Adhikari is quoted as saying: "We have ordered [it] because it is addictive to children and teenagers" in relation to the decision.
The NTA will enact the ban through a directive to block all streaming of, or access to, PUBG. It has been issued to all internet and mobile-data service providers, as well as carriers, that operate in the country. However, the sanctions or penalties for violating said order are less clear at this point.
This is not the only ban the wildly popular game has faced in recent times. Its mobile version, published by Tencent Games, is also restricted in the Indian state of Gujurat. This order has been associated with a number of arrests and complaints to police since its March 2019 implementation.