Intel reports first-quarter earnings for 2019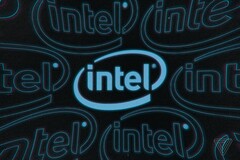 Intel has made its earnings report for the first quarter of this financial year (Q1FY2019) available to the public. In it, overall revenue is described as "flat" compared to Q1FY2018. Its "data" business has declined by 5% in the same terms, although its "PC-centric" revenues are up 4%.
Intel has released its first earnings report for 2019 - or its Q1FY2019 report, in other words. It shows that the chipmaker has not improved on its revenues from this time last year. Therefore, its year-on-year earnings can be regarded as flat for this financial quarter. The chip-maker's new revenue total is US$16.1 billion, or the same as in Q1FY2018.
As a result, its earnings per share are now at $0.87, or 6% less than that in Q1FY2018. Intel's net takings from this revenue was reported at $4 billion, or a year-on-year (YoY) decrease of half a billion dollars (11%). However, it is not all bad news for the blue team: its PC-related revenues have grown to $8.6 billion, or 4% more YoY.
Intel also now estimates that its Q2FY2019 revenues will also be reduced compared to Q1FY2019: they may be as low as $15.6 billion. In fact, the company has revised its whole-year earnings downwards compared to its original guidance issued in January 2019. This largely discouraging performance has also hit Intel's share price by about 10% at the latest count for today (April 26, 2019).