Raja Koduri feels AMD's software ecosystem is meaningless without Intel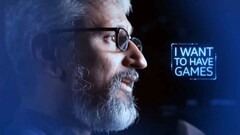 Intel's Raja Koduri laid out the position of the company in key markets such as PC, CPU, GPU, FPGA, data center, interconnect, and memory compared to the competition. During the presentation, Raja felt that AMD has no meaningful software ecosystem without Intel and that the 'Red' team lacks a memory and interconnect strategy. He also dwelt upon Intel's OneAPI strategy to make it easy for developers to code for multiple Intel architectures.
Intel's Systems and Graphics Architect and Senior VP, Raja Koduri, spoke about Intel's positioning in the ecosystem with respect to the competition during the firm's 2019 Investor Meeting. Without taking any names, he just mentioned 'Competitor 1' with a green circle and 'Competitor 2' with a red circle. It is obvious that he was referring to NVIDIA and AMD.
Raja's presentation showed that Intel is active in the CPU, GPU, AI, FPGA, Interconnect, Memory, PC, Network, and Datacenter segments. The competition, in comparison, is active in the Cloud (AMD, NVIDIA), PC (AMD, NVIDIA), GPU (AMD, NVIDIA), and CPU (AMD) markets. During the presentation, Raja said,
[AMD] has two architectures... no memory or interconnect strategy that I know of, and the size of the developer ecosystem is tiny. In fact, without our invaluable software contributions they have no software ecosystem that's meaningful."
Saying that his former employer didn't have a memory and interconnect strategy comes as bit of a surprise unless of course, he meant from a software perspective. Raja was there during AMD's move to HBM memory for its Radeon products and also was also part of the team that designed the Infinity Fabric interconnect that has found place in the Zen CPUs. While AMD has pretty good support in the gaming side of things thanks to DirectX 12 and Vulkan APIs that leverage Mantle, the professional video editing market has leaned more towards NVIDIA's offerings. NVIDIA recently acquired Mellanox to boost its interconnect prospects as well.
It is also interesting to note that the 'Green' competitor is scaled bigger in the presentation than the 'Red' one. Could that be indicative of Intel's perception that NVIDIA is a major player in the datacenter despite AMD's increasing market share in this segment eating into Intel's revenues? We are not quite sure.
Raja also spoke about Intel's OneAPI project that aims to unify software development for Intel's architectures across CPU, GPU, AI, and FPGA. He said,
We've got to have one developer experience. Today we sometimes make working with Intel like working with ten different companies."
Intel's four-pillar strategy powered by OneAPI is hopefully better suited for the workloads of tomorrow compared to CPU/GPU exclusive strategies by the competition. That being said, AMD is all set to steal the thunder from Intel's consumer offerings with the imminent launch of Ryzen 3000 and Navi in the coming days.