Intel CEO says effects of chip shortage likely to persist into 3rd quarter of 2019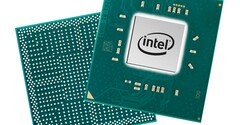 Intel's new chief executive officer (CEO), Bob Swan, has conceded that the company's "supply constraints" may still impact on the diversity of the chipsets it offers as this year goes on. Swan has admitted that this will be a "challenge", even in the 3rd quarter of 2019. Then again, he has also committed to never allowing this to affect customers again.
In the course of a conference call about the company's first-quarter earnings report, Intel's CEO Bob Swan admitted that "supply constraints" may still affect the company's business in the second-last quarter of 2019. On the other hand, Swan also asserted that his firm has also increased its output in order to address this in the 2nd quarter.
Intel's continuing supply issues are likely to hit certain tiers of its products harder than others. Swan indicated that the company will "align available supply with customer demand", which could translate into a situation in which those looking for more powerful SoCs will be prioritized. This idea may be supported by Microsoft's largely positive response during the call in question.
George Davis, Intel's Executive Vice President/Chief Financial Officer, appeared to further support this theory by stating that: "supply of our PC processors and chipsets remains tight, particularly for our small core products as we prioritize big core". On the other hand, both Davis and Swan also indicated an increased confidence in Intel's emerging 10-nanometer platform, both in its efficacy and in the ability to produce it in appreciable volumes.