Robert Swan confirmed as Intel's new CEO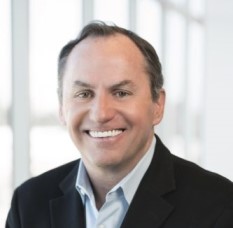 The Intel executive Robert 'Bob' Swan has served as the company's interim chief executive officer (CEO) and chief financial officer (CFO) for several years. Recently, Swan has been formally promoted to CEO. He has temporarily left the CFO title to another executive, although the company is said to be interviewing for this role soon.
Intel has announced that it now has a permanent chief executive officer (CEO). This position has been taken by Robert Swan, who has acted as interim CEO and chief financial officer (CFO) for the chipmaker over the last few years. Swan has steered his company through some hard times in these roles. Intel's chip shortage situation, the effects of which became most apparent last year, was arguably not the least of Swan's challenges.
Swan's promotion to CEO has moved a second executive, Todd Underwood, into a new position as interim CFO. Underwood had been the company's vice-president of finance, as well as its director of corporate planning and reporting, prior to this minor reshuffle. However, Intel has stated that they will also be looking for a permanent CFO in the near future. This position is reportedly open to both Intel staff and external candidates.
In an open letter to Intel stakeholders, Swan stated that the company's top-level management would "focus relentlessly on building great teams and culture", as well as on "delighting our customers". Swan also aims to promote Intel's corporate culture; its shift from 'PC-centric' to 'data-centric' business practices; how the company achieves its goals, and a "bold and fearless" approach in order to "shape technology's future". All in all, Swam appears to believe Intel has what it takes to continue to lead the data-processing industry in the coming years.