IFA 2019 | Huawei announces plans to upgrade over 30 devices to EMUI 10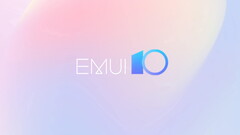 Huawei has announced its EMUI 10 roadmap at IFA 2019, and the company is aiming to deliver its custom version of Android 10 to over 30 Huawei and Honor devices. At least 10 devices including the Mate 30 series will be running EMUI 10 before the end of the year, with the rollout continuing to Q2 2020 and beyond. EMUI 10 will feature Google Services for existing handsets too.
While there remains some confusion around whether the Mate 30 series will be able to run Google Services, Huawei has published its EMUI 10 roadmap through to Q2 2020. As we reported yesterday, Huawei has already opened its EMUI 10 beta program to certain P30 and P30 Pro models. However, it looks like the two devices must wait a while longer before they will receive a stable build of Huawei's custom version of Android 10.
According to an image published by @Huawei_Blog taken at IFA 2019 in Berlin, the P30 and P30 Pro will receive EMUI 10 in November. Huawei Mobile DE has corroborated the image too. The company will then roll out the OS upgrade to the Mate 20 series, except for the Mate 20 Lite, in December. The Honor 20, 20 Pro and View 20 will see EMUI 10 before the new year too.
It appears that Huawei has not decided which devices will receive EMUI 10 in Q2 2020 and beyond, but there should be at least another 14 by our count. We shall keep you updated with any additional updates as and when we hear about them.