Epic Games has amassed US$3 billion in profits this year: new report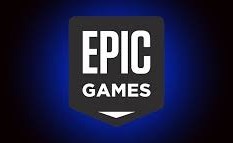 Epic Games is now sitting on US$3 billion in gross profits this year. According to a new article in TechCrunch based on the claims of a 'knowledgeable' source. This level of success is (somewhat obviously) made off the back of Epic's flagship, Fortnite. It is a particularly impressive claim, considering that this title's revenue is largely derived from in-game purchases.
TechCrunch has published claims that Epic Games has made 3 billion US dollars in gross profits for 2018. This information has come from a source "with knowledge of the business", as the outlet asserts. This figure may appear outlandish, but is actually more or less in line with the last publicly-available valuation of Epic's revenues, made available in October. This report put Epic's earnings for this year in the realm of US$1 billion.
The TechCrunch article also suggested that Epic's impressive alleged profits were linked to the success of Fortnite, which may be the studio's most successful game. This means that Epic has made billions out of what are basically paid upgrades for characters. On the other hand, Fortnite is said to have 200 million users on mobile alone, so maybe this isn't such an unlikely prospect.
Furthermore, with the establishment of the Epic Games Store, the company may be capable of competing efficiently with other games vendors and sources - even Gooogle - in the future. However, it should be noted that Epic itself does not release official figures for its earnings; therefore, we have no way of verifying the 'source's' estimation for sure. To date, the company has declined to comment on the article.