Discord does Epic one better, will offer 90% revenue to developers on the Discord Store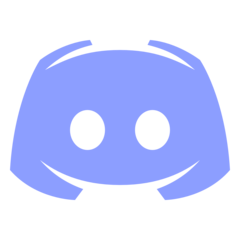 Discord, the popular communication client, has announced that they will begin a 90/10 revenue share scheme for the Discord store in 2019. This will give 90% of all revenue from game sales on the Discord store to the game developer while Discord keeps the remaining 10%. This is quite a shift from the typical 70/30 sharing scheme and a step further than Epic's 88/12 share.
Working For Notebookcheck
Are you a techie who knows how to write? Then join our Team! Especially English native speakers welcome!
Currently wanted:
News and Editorial Editor - Details here

How much does it cost services like Steam to serve as a digital distribution platform for software developers? If you go by the industry average, then most content platforms take about 30% of revenue from game sales made through their service. Developers then get the remaining 70%.
While this structure has been around for years, Epic Games shook up the industry when they launched their distribution platform earlier this year, promising to give developers 88% of revenue. Discord plans to further push the envelope with a 90/10 split that would give developers 90% of the revenue from sales made through Discord's distribution platform.
In an announcement made yesterday, Discord called out other distribution services by asking developers if they felt satisfied in working with the various platforms. According to Discord, most developers "feel that current stores not earning their 30% of the usual 70/30 revenue share." Discord claims that in 2018, it doesn't take 30% of revenue to run a functional and efficient distribution platform. As such, Discord will grant 90% of revenue to developers who sell games through the Discord game store and will keep 10% for operational costs.
While Discord recently launched their own game store and seems to be pushing heavily into the digital distribution marketspace, the company reaffirmed that focus will remain on continuing to improve their highly-praised communication service. Discord boasts over 200 million users on the myriad of voice, video, and text chat servers hosted by the company. The new (and generous) revenue share scheme is likely to entice several developers, especially smaller Indie devs who need every penny they can get. Considering Discord may be the easiest way for a developer to chat with their customers, Discord's game store may bring more benefits than a higher revenue share.
The 90/10 revenue share on the Discord store is slated to begin in 2019.