The Samsung Galaxy S10 5G's price has been set in Korea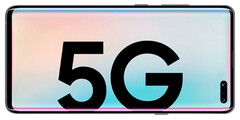 The 5G variant of the Samsung Galaxy S10 will be released in South Korea on April 5, 2019. A news outlet in that country has claimed to have uncovered pricing details on this flagship option. It will start at the equivalent of about US$1285.
Samsung will release a 5G version of its flagship phone this year. It is much like the normal S10+; on the other hand, it also has an additional rear camera module and a larger battery. Needless to say, it also supports the sub-6GHz and mmWave mobile data connectivity standards.
Two SKUs of the Galaxy S10 5G are to be made available in South Korea: an 8GB/256GB and an 8GB/512GB storage option. ETNews has just reported on their pricing structure for the first time. The former variant will sell at just over 1.39 million won (or about US$1285), whereas the latter is (obviously) the most expensive at approximately 1.55 million won (~$1363).
These may seem like extreme charges, even in the era of ultra-expensive flagships. However, it should be noted that the most powerful, 12GB variant of the non-5G S10+ can go for as much as $1599. In addition, these new forms of the flagship apparently get their own exclusive colors. They may be called Royal Gold, Crown Silver, and Majestic Black, which apply to the 512GB storage model, whereas its 256GB counterpart gets Crown Silver.