Nvidia's Project R.O.N combines Alexa-like AI assistance with holograms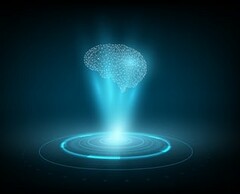 It might not be that surprising to learn that Nvidia is willing to enter the AI-powered smart home device market, since the company already has a division focused on self-driving car technologies. However, Project R.O.N. is also set to combine AI-powered assistance with some sort of holographic projection, and this combination could make Nvidia's device stand out from other solutions like Google's Home and Amazon Alexa.
Smart home devices like Google Home and Amazon's Alexa are pushing AI advancements towards the mainstream markets, promising an expanded ecosystem for IoT markets. The technology is still in its infancy and there are not too many companies involved at the moment. As one of the more prominent companies dedicating considerable resources to AI-focused endeavors like self-driving cards, Nvidia is now rumored to enter the smart home device market via a concept that combines AI-powered voice recognition assistant with holograms.

According to WCCFTech, an unsuspecting Nvidia employee was spotted on a Caltrain ride working on a PowerPoint slide that mentions an unannounced "Project R.O.N." This appears to be Nvidia's codename for the new smart device. While the AI-related hardware would most likely be powered by something similar to the Tensor cores that are featured in the Turing gaming GPUs, the Hologram part is something that requires more advanced technologies, possibly related to 3D projection mapping.

WCCFTech speculates that this device could also include an advanced input system that, combined with the projector and a sensor system, could display the output of the user's commands (questions) on surfaces of items around the house. From what we can see in the slide, the device itself is not that compact, featuring a three-stack design, suggesting that the device may indeed pack experimental tech.

The PowerPoint slide also mentions "developer submission deadlines" and something about the project's launch, meaning that Nvidia could soon make an official announcement regarding this mysterious device.