You can trade in any working Android or iOS device and get US$200 off your Samsung Galaxy S10 purchase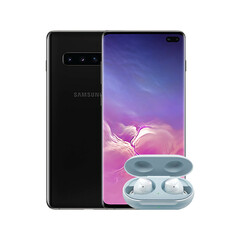 Samsung's trade-in program for the new S10 flagships has been mostly limited to older Samsung flagships, with total trade-in value topping out at US$550. The company is eager to ship as many units of the S10 phones as possible, though, and is now allowing buyers to trade in any smartphone and get US$200 off. There are a few conditions, however.
Samsung launched the Galaxy S10 devices over a month ago, and the devices were said to have sold in record-breaking quantities over their first few weeks on the market, with analysts expecting the phones to outsell the Galaxy S9 models by around 40%. Perhaps a big reason for that is the trade-in packages Samsung is offering for the devices.
At launch, Samsung's trade-in program offered up to US$550 in trade-in value—for the Samsung Galaxy Note 9—which is already incredibly impressive. The company has taken things further now, by allowing potential buyers to trade in any smartphone and get US$200 off.
Of course, there are a number of conditions. At the moment, the program is limited to iOS and Android devices, so Windows Mobile users are out of luck. The device should also be able to hold a charge, have no screen or major hardware damage, and be approved by the FCC.
The company also reserves the right to reject the trade-in device, in which case the buyer only gets a US$25 discount.