Samsung Galaxy S10 5G to hit Verizon mid-May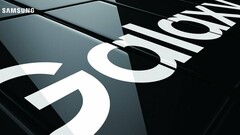 A rather cryptic Twitter message by popular leakster Evan Blass reveals that Verizon Wireless will add the Samsung Galaxy S10 5G to its portfolio on May 16. Sadly, there is no information about the price, but since this handset retails in its home market for the equivalent of around US$1,220, Verizon customers can figure out what to expect.
Those who use the 5G Moto Mod with a compatible Motorola handset can already surf the web faster than anyone else — at least as long as they are located in one of the two cities that recently got 5G coverage from Verizon Wireless. Now, the carrier is apparently ready to add the first native 5G handset to its portfolio, namely the Samsung Galaxy S10 5G.
Popular leakster and VentureBeat editor Evan Blass has recently posted the following message on Twitter: "S10.5G.VZW.05.16" — without adding anything else. However, in the discussion that followed, it became clear that this is about the May 16 launch date on Verizon for the Samsung Galaxy S10 5G.
For those who missed it so far, we should add the highlights of the Galaxy S10 G5, which sports a 4,500 mAh battery with 25 W fast charging support and two 3D ToF cameras (one on each side). The other specs — 5G connectivity aside, of course — are similar to the Galaxy S10 Plus, which also sports a smaller display.
The Samsung Galaxy S10 5G launches tomorrow in South Korea in Majestic Black, Royal Gold, and Crown Silver, but there is no information about the color choices that will be available for Verizon customers yet. Since there is more than a month until this handset is supposed to reach the US carrier, we will probably hear more about its arrival in the coming weeks.