LG V50 Korean launch has been delayed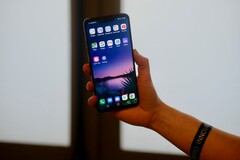 The V50 is LG's first 5G-enabled device, and was scheduled for release during an event on April 19, 2019. However, the OEM has issued a statement saying that this launch is now postponed. No reasons were given for this, although it is known that 5G services in South Korea are experiencing technical difficulties.
LG had planned to launch its first 5G-powered mobile device, the V50, during an event set for April 19, 2019 - 2 days from now. However, its latest press release on the matter has revealed a decision to postpone this show. The OEM has not yet disclosed the V50's new launch date, although it apparently intends to confirm this shortly.
The Korean electronics giant did not give much of a rationale for holding the V50 from the market a little longer. However, earlier reports have indicated that users on the 5G network in the OEM's home country is affected by a crucial discrepancy: users with the Samsung Galaxy S10 5G cannot switch from this new service to more conventional 4G reception automatically, as you may expect from using most data/call SIMs.
LG has admitted that it is working closely with both hardware and software partners for a "complete" 5G experience. Therefore, it is possible that the new phablet has run up against its own first-generation issues. In the meantime, the company has pledged to do its best to avoid inconvenience for those who may have already pre-ordered the V50.