Swisscom and Qualcomm are first to a consumer-grade 5G service in Europe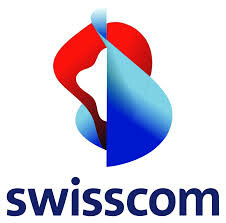 Qualcomm and Swisscom have announced the implementation of Europe's first commercial 5G service. These telecommunication and technology corporations had set up a partnership to deliver this next-generation mobile data standard in Switzerland. This will also now enable other firms who operate in the same country to offer 5G products and hardware.
Qualcomm Technologies, Inc, a spin-off of the overall Qualcomm corporation, has been collaborating with Swisscom to provision a 5G network in this carrier's home country. Now, they have just announced that they have been the first to institute such services in Europe.
Swisscom is indeed supporting users with 5G-ready phones so that their mobile data will work on these new bands. That means that OEMs who operate in this country (e.g. OPPO and LG) will be able to market some of their devices as '5G-ready' in Switzerland.
Some other relevant providers, such as Askey and WNC, can also now operate in Europe's burgeoning next-gen radio market. Hopefully, Swisscom will soon be joined by other carriers on the subcontinent, as Qualcomm has also stated that it will be supporting the "fast-paced roll-out" of 5G in this region.